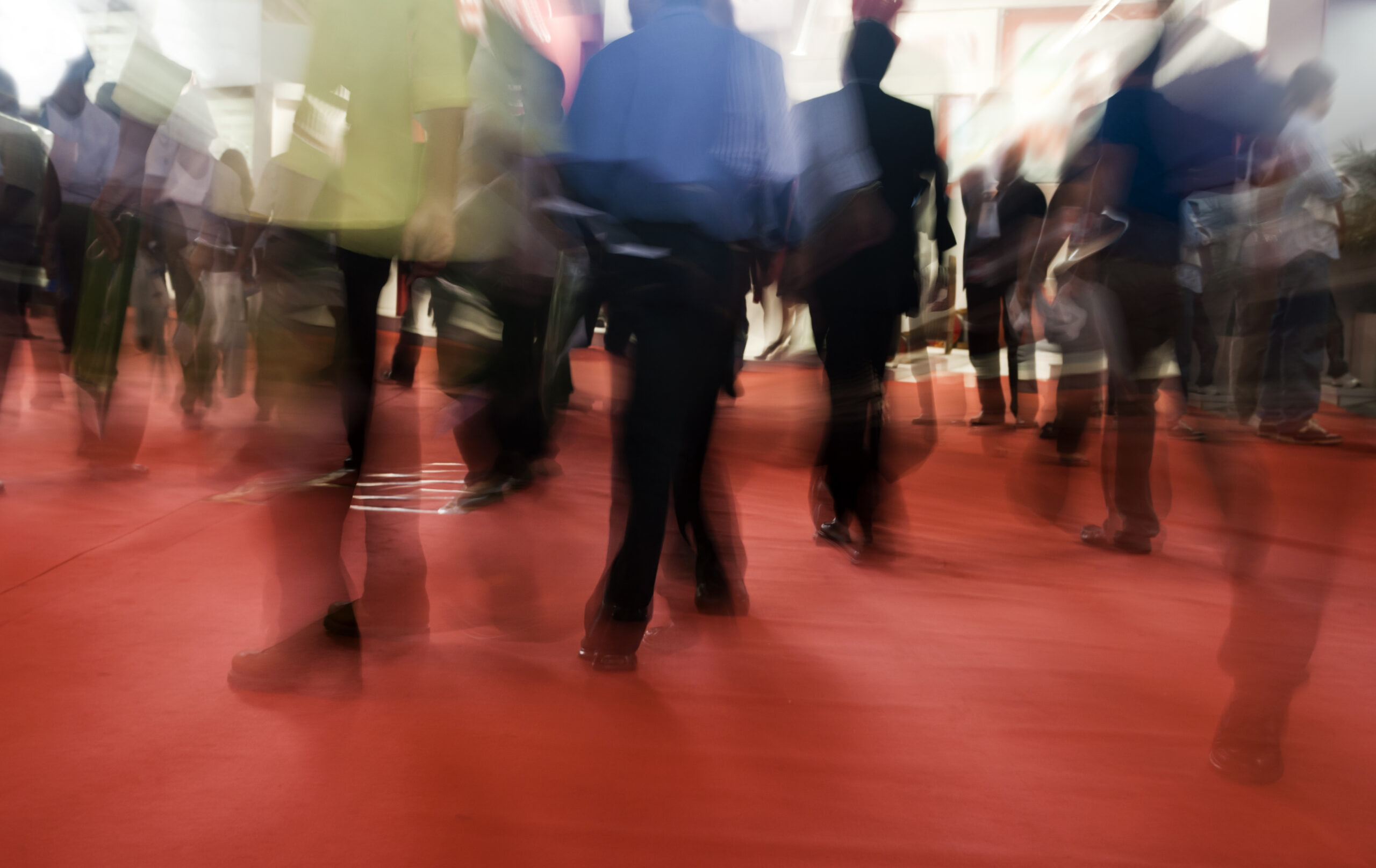 Ready, Set, CES: 7 Steps to Take Now to Drive Awareness for your Company at CES 2024
There's finally a chill in the morning air. PSLs and football are back, people are beginning to think about Halloween costumes (Barbie or The Bear?), and maybe even looking forward to the holidays.
Unless you work in tech PR. We're thinking about how to kick PR planning for CES 2024 into high gear.
CES 2023 was coming back to pre-Covid attendance levels and this year the show is expected to be even bigger.
As one of the largest tradeshows in the world, CES is noisy with news, but it's still a great opportunity to meet with reporters following your industry to build and strengthen relationships while garnering some coverage. Even if you're not exhibiting, there's ways to get some attention.
I have been working with companies at CES for years, and last year had the pleasure of working with a CES Innovation Award Winner – Xplora.  Following are some things to start doing now so you're ready to make the most out of the big show in January:
Consider a Pre-CES Media Showcase – There are two media events in the two days before the exhibit hall's opening. While not officially part of CES, Pepcom and ShowStoppers attract hundreds of media looking to connect with cool companies like yours. These smaller venues can provide a more affordable way to get in front of reporters and editors if a CES booth is out of budget. Just note that they are open to the media only, and not the place to meet with current and prospective partners and customers.
Make Space – Even if you aren't exhibiting at the show or a pre-show event, you can still set up meetings with reporters—just don't expect them to leave the show floor to get to you. Meeting outside the press room for walk and talks can be great, and there may also be spaces available to book for no cost in the exhibit halls (ask me how I know 😉).
Begin Building Your Media List – Almost 5,000 media attended last year's show, and by the time CEA makes the media list available for 2024, most top tier reporters will already have full schedules. If you have last year's media list, start working off that, or look at who covered your space last year and be prepared to start outreach in November or sooner if you have relationships. Reporters typically set aside specific days for visiting the show's various exhibit halls, so you want to get to them early before their day in your area books up.
Think Twice About Launch Timing – While your execs may love the idea of going big and launching something new, unless you work for a Fortune 500 company or are an Innovation Award Winner, think twice about making announcements during the show. If you do have something newsworthy, consider announcing it in mid-November or early December. You'll get that opportunity for an initial wave of coverage and still be able to use the newness to attract attention in Las Vegas.
Table the Tchotchkes – Sustainability is once again a theme of the show, leading many companies to move away from handing out tchotchkes. The same goes for brochures and other written material and even the once popular thumb drives in favor of providing press kits in the cloud. It's less waste and less for reporters (and you!) to lug around in the Vegas heat.
Set Expectations – "Success" from a media perspective can vary widely at CES, so it's important to set expectations with leadership now. It's unlikely your company will secure hundreds of media placements during the show. Most reporters aren't there to write feature stories, they're trying to see and write about as many cool things as possible. It's far more realistic to expect to secure a few solid placements in roundup articles and focus on arranging a handful of relationship-building conversations for your execs with key reporters.
Prepare Yourself – CES is equal parts exhilarating and exhausting so don't forget to take care of yourself. If you're responsible for making your own or your team's hotel arrangements – do it now before rooms start to sell out and you end up way off the Strip. Buy those comfortable shoes or sneakers or add them to your holiday gift list. Getting around at the show is no joke and no time for shoes you can't stand or walk in for 16 hours a day.
Planning for and executing a successful CES is generally too much for just one or two PR folks to handle. C+C team members have been doing it for almost two decades.  If you need help, I've got my comfy shoes ready to go.
What other tips do you have for maximizing CES?